I love grilled cheese sandwiches and a good soup!!  Simple.  Tasty.
This grilled cheese is made with…..drooooooling…..smoked gouda!!!  Need I say more? ha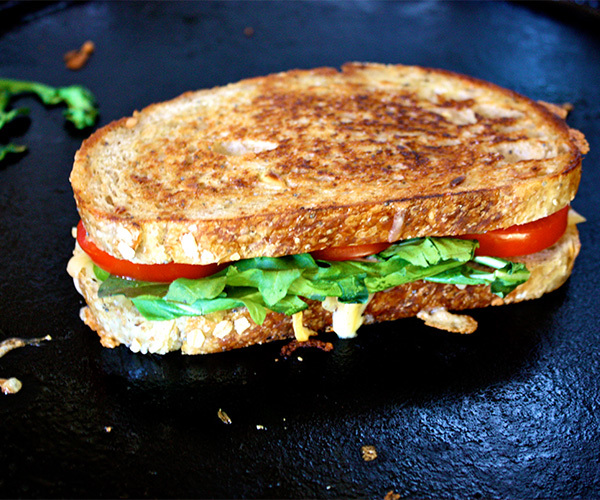 Ingredients:
2 slices sprouted whole-grain bread
1 tsp. Dijon mustard
1 oz roasted red bell pepper strips
1 slice medium tomato
¼ cup fresh arugula
¼ cup shredded smoked gouda cheese (1 oz)
½ tsp. olive oil
Preparation:
1. Spread mustard on one slice of bread.
2. Top with pepper strips, tomato, arugula, cheese, and second slice of bread. Set aside.
3. Heat oil in medium nonstick skillet over medium high heat.
4. Add sandwich; cook for 2 to 3 minutes, or until golden brown. Flip, then cook for 3 to 4 more minutes or until cheese has melted.